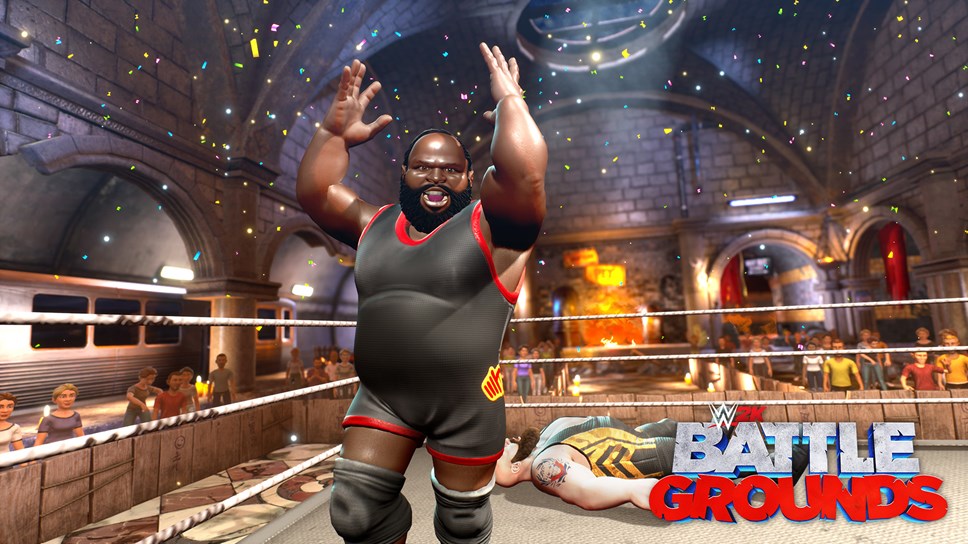 WWE Hall of Famers Chyna and Mark Henry Headline Fourth WWE® 2K Battlegrounds Roster Update
Christian, Dana Brooke, Otis and Tyler Breeze also arrive in latest update
2K announced today that WWE Hall of Famers "Ninth Wonder of the World" Chyna and "World's Strongest Man" Mark Henry will be joining the WWE® 2K Battlegrounds roster alongside several current WWE Superstars and WWE Legends, including Christian, Dana Brooke, Otis and Tyler Breeze. The roster update starts Wednesday, January 27* and includes six new WWE Superstars, as well as a new arena.**
The following WWE Superstars, Legends and Hall of Famers, as well as a new arena, are currently scheduled to appear in WWE 2K Battlegrounds via automatic updates, with some content requiring unlocking**:
Wednesday, January 27*:
Chyna;
Mark Henry;
Tyler Breeze (unlocked);
Hell in a Cell Arena.
Wednesday, February 3*:
Christian;
Otis;
Dana Brooke (unlocked).
In addition to the roster update, WWE 2K Battlegrounds will feature a Royal Rumble celebration. Fans who tune-in to the Royal Rumble broadcast on January 31 will see a bonus locker code redeemable for 500 Golden Bucks***, which can be used to purchase in-game content, including the new Royal Rumble Pack featuring The Rock, Becky Lynch, and Stone Cold Steve Austin. The locker code is redeemable until February 14, 2021.
Featuring fast-paced action and an assortment of power-ups, special moves, unconventional melee items and interactive environments, WWE 2K Battlegrounds offers a unique arcade style and aesthetic for casual and hardcore WWE games fans alike.
For more information on WWE 2K Battlegrounds and 2K, visit WWE.2K.com/Battlegrounds, become a fan on Facebook, follow the game on Twitter and Instagram using the hashtag #WWE2KBattlegrounds or subscribe on YouTube.
WWE 2K Battlegrounds is developed by Saber Interactive for 2K. 2K is a wholly owned publishing label of Take-Two Interactive Software, Inc. (NASDAQ: TTWO).
*Exact dates subject to change.
**Some Superstars, arenas and cosmetics require unlocking through in-game currency. In-game currency can be earned or purchased. Unless otherwise indicated, content requires unlocking to access.
***Locker code expires on February 14, 2021 at 11:59 p.m. PST. WWE 2K Battlegrounds requires to redeem. One per account. Locker code unlocks 500 Golden Bucks. Terms apply.