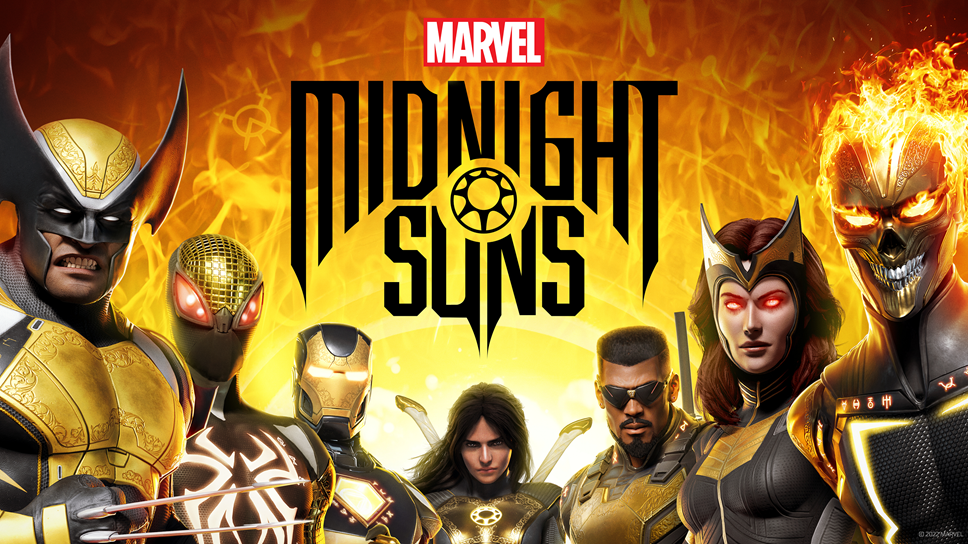 Marvel's Midnight Suns Launching Worldwide for Xbox One and PlayStation 4 on May 11; DLC #4 "Blood Storm" Also Arriving May 11
The revolutionary tactical RPG comes to Xbox One and PlayStation 4 digitally with all DLC purchasable and playable; final DLC "Blood Storm" coming May 11
Today, 2K and Marvel Entertainment announced that Marvel's Midnight Suns is scheduled to launch next week on May 11, 2023 for Xbox One and PlayStation 4 in digital format only, with all four post-launch DLC available to purchase and play on that date. The Nintendo Switch version of Marvel's Midnight Suns will no longer be offered as part of updated plans.
May 11 also marks the arrival of Marvel's Midnight Suns' fourth and final post-launch DLC - Blood Storm* - featuring Storm! Available for either standalone purchase or as part of Marvel's Midnight Suns Season Pass (included in the Legendary Edition), each DLC brings a new recruitable hero and adds three new story missions, a new upgrade for the Abbey, and a selection of new skins and outfits for the hero. Check out a sneak peek of Storm here.
Generally regarded as one of the most powerful mutants on the planet, Storm, real name Ororo Munroe, was orphaned at a young age and taken in by a village priestess while traveling to her mother's home in Kenya. When their village was suffering during a drought, Ororo used her newly awakening powers to summon much-needed rain to save her family.
Years later, when word of her ability to control the weather had spread, Ororo was recruited to the X-Men by Charles Xavier and took the name Storm. She went on to lead the X-Men, using her mutant abilities to help people all over the world. While searching for an endangered mutant child in New York with Wolverine, Storm meets up with Magik, who encourages her to join the Midnight Suns in Blood Storm.
For more information on Marvel's Midnight Suns, visit www.midnightsuns.com and sign up for the 2K newsletter, become a fan on Facebook, subscribe on YouTube, follow on Twitter and Instagram, and join the conversation using the hashtag #MidnightSuns.
Firaxis Games is a 2K studio. 2K is a wholly owned publishing label of Take-Two Interactive Software, Inc. (NASDAQ: TTWO).
*Blood Storm DLC pack available for individual purchase, requires base game. DLC pack also included with Marvel's Midnight Suns Season Pass which is included with the Legendary Edition and available to purchase separately.
**Storm is recruited by completing her first story mission "Hard Knock Life," which becomes available after completing the "Spidermaaaans" mission but will remain locked until "The Best There is" mission is completed during Act One, if you do not have DLC 2 "Redemption" installed. If you do have DLC 2 "Redemption" installed, the mission will be playable after "The Changing Face of Evil" is completed during the beginning of Act Two.
Contact Information
UK Press Office