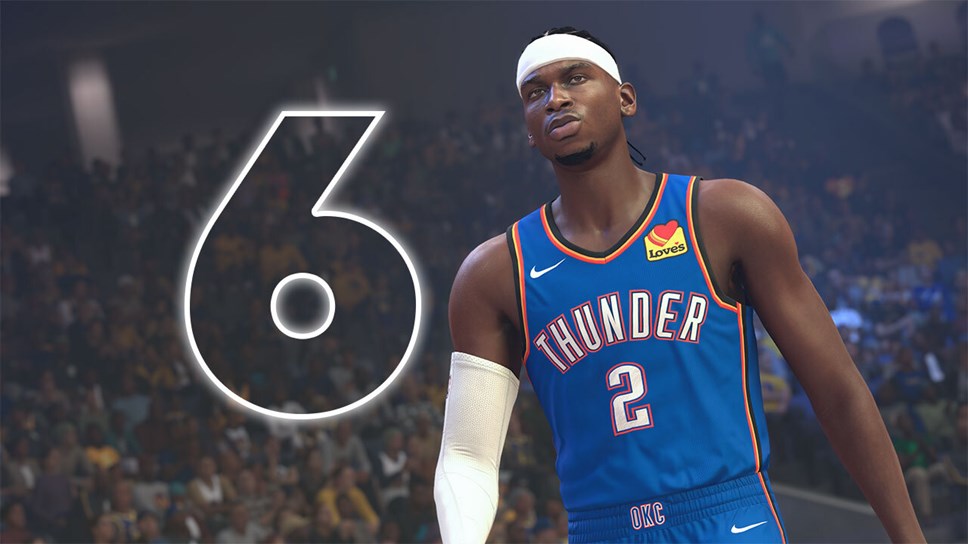 NBA® 2K24 Reveals the Extensive Upgrades Coming to MyTEAM
NBA 2K24 brings foundational changes to the overall structure of MyTEAM including MTP earn rates, new Player Market, Crossplay* and much more
2K today revealed an extensive look at the new features and updates coming to MyTEAM in NBA® 2K24 including game changing enhancements to the mode with all-new MTP upgrades, an overhaul of the XP system, and the new Player Market. MyTEAM will also feature crossplay for New Gen, upgrades to Triple Threat Online and Clutch Time as well as the introduction of the brand new multiplayer mode, Salary Cap, and much more.
"As one of our most engaged player bases within the series, we innovate MyTEAM every year by working with our community to deliver one of the most all-encompassing card-collecting modes in the industry," said Erick Boenisch, VP of NBA Development at Visual Concepts. "Ushering in long requested features, such as the new Player Market, increased MTP earn rates, and an overhaul of the XP system, are only a few of the ways we look forward to fans experiencing MyTEAM in NBA 2K24."
Top highlights of this year's NBA 2K24 MyTEAM updates include:
MTP Upgrades: MTP earn rates for all modes have been greatly improved, bringing more flexibility to everyone just for playing games in MyTEAM.
Salary Cap: This new multiplayer mode coming to MyTEAM in NBA 2K24 features three, two-week rounds each Season. Each round comes with its own leaderboard, salary limit for lineups, and rewards.
New Player Market: MyTEAM continues to be the best place to assemble a roster of your favorite NBA players from any era, build your lineup, and dominate the competition. In NBA 2K24, player cards can be acquired directly from the new Player Market using VC or MTP, allowing more team customization options than ever before. The Player Market replaces the Auction House to create a level playing field for everyone in MyTEAM while granting access to almost any Player Card available.
Key Changes to Pack Market: Community feedback has also been implemented in the Pack Market. New releases in the Pack Market will not only feature improved odds for rare Player Cards, but the Pack Market will also include more options for guaranteed pulls with fan-favorite pack types, and more.
XP System Overhaul: As previously announced, Season level cross progression is now shared between MyCAREER and MyTEAM meaning how players earn XP is changing. This year, simply playing MyTEAM earns XP. Win or lose, every game players complete will progress them closer to leveling up during that Season.
Crossplay: Crossplay is in MyTEAM! For the first time, players on PlayStation® 5 and Xbox Series X|S will be able to compete against each other or team-up in Triple Threat Online: Co-Op. In addition to playing with friends, this means shorter queues and matchmaking times across all MyTEAM multiplayer modes.
Coach Cards: Coach Cards in NBA 2K24 MyTEAM are receiving a new way to bring the most out of a Player Cards' performance on the court with new Coach Boosts. Each Coach Card can now feature a unique boost in certain game situations.
For all the details on the new MyTEAM updates coming to NBA 2K24, check out the latest Courtside Report.
Progress players make on PlayStation 4 and Xbox One versions of NBA 2K24 will transfer to the PlayStation 5 and Xbox Series X|S versions within the same console family. More information is available in the cross-progression FAQ.
NBA 2K24 is currently scheduled for release on September 8 for PlayStation 5 and PlayStation 4, Xbox Series X|S and Xbox One, Nintendo Switch, and PC platforms. For more information, please visit the game's official website.
Developed by Visual Concepts, NBA 2K24 is rated PEGI 3.
Follow NBA 2K24 on TikTok, Instagram, Twitter, YouTube, and Facebook for the latest news.
Visual Concepts is a 2K studio. 2K is a wholly owned publishing label of Take-Two Interactive Software, Inc. (NASDAQ: TTWO).
*Crossplay only available on New Gen NBA 2K24. NBA 2K Account, internet connection and separate, paid online console subscription required.
Contact Information
UK Press Office