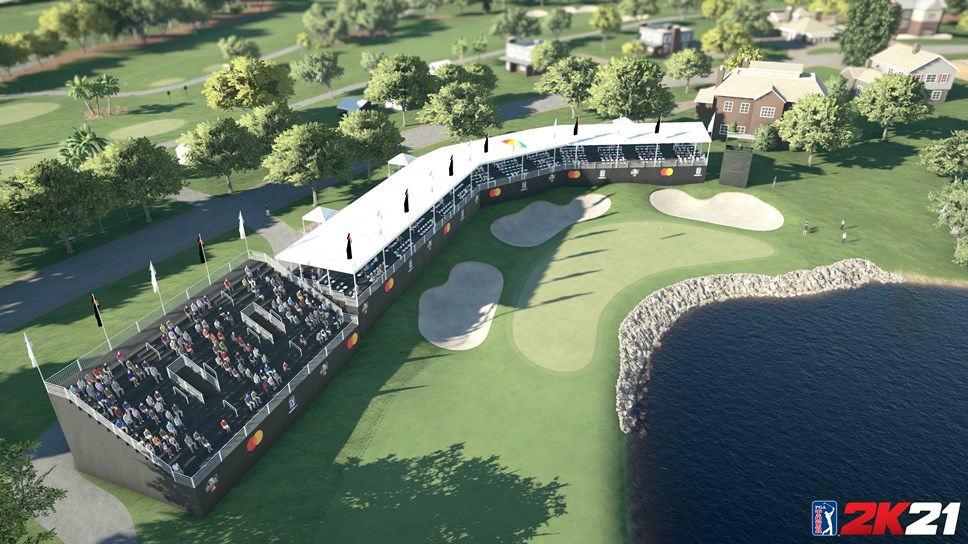 Latest PGA TOUR® 2K21 Update Tees Up Clubhouse Pass Season 2 - Featuring Titleist and FootJoy Gear - and New Bay Hill Club & Lodge
Earn the hottest gear from Titleist and FootJoy and compete in the Arnold Palmer Invitational
2K and HB Studios today announced a new update for PGA TOUR® 2K21 featuring Season 2* of the Clubhouse Pass and a free, brand new course available to all players – The Bay Hill Club & Lodge – available now on PlayStation 4, Xbox One, PC, Stadia and Switch**.
Season 2 of the Clubhouse Pass, an ongoing live service featuring new clubs, new gear and new MyPLAYER customizations for players to earn and unlock, runs from March 4 to June 3, 2021 and includes the potential to unlock a variety of gear, VC and cosmetic items for MyPLAYERs, including:
Three months of new content featuring 75 levels of gear for players to unlock as the season progresses;
New Titleist gear and clubs to hit the links with one of the most iconic brands in the sport;
FootJoy gloves and shoes to take on each PGA TOUR 2K21 course with style and comfort.
The update also includes a free new course: The Bay Hill Club & Lodge in Orlando, Fla. The location is home to the prestigious Arnold Palmer Invitational, which is one of only five tournaments given invitation-only status by the PGA TOUR. The Bay Hill Club & Lodge was created by legendary designer Dick Wilson and later renovated by Arnold Palmer himself; the course will be available to all PGA TOUR 2K21 players.
The PGA TOUR 2K21 Clubhouse Pass includes three tiers to fit all players' needs:
Free: This tier enables players to access 15 free levels of the 75 levels in Season 1. Every five levels passed will result in a reward;
Premium Pass (£6.49): All 75 levels of rewards are available to unlock through gameplay;
Premium+ Pass (£11.99): All 75 levels of rewards are available to unlock through gameplay; players can also skip the first 20 levels and automatically unlock those rewards.
For more information on Clubhouse Pass Season 2, visit http://pgatour2k21.com/clubhouse. For information on PGA TOUR 2K21, visit PGATOUR.2K.com, become a fan on Facebook, follow the game on Twitter and Instagram using the hashtag #PGATOUR2K21 or subscribe on YouTube.
PGA TOUR 2K21 is developed by HB Studios for 2K. 2K is a wholly owned publishing label of Take-Two Interactive Software, Inc. (NASDAQ: TTWO).
*PGA TOUR 2K21 required to play content.
**Update will be available for Nintendo Switch on March 11, 2021. Clubhouse Pass Season 2 will span a full three months.