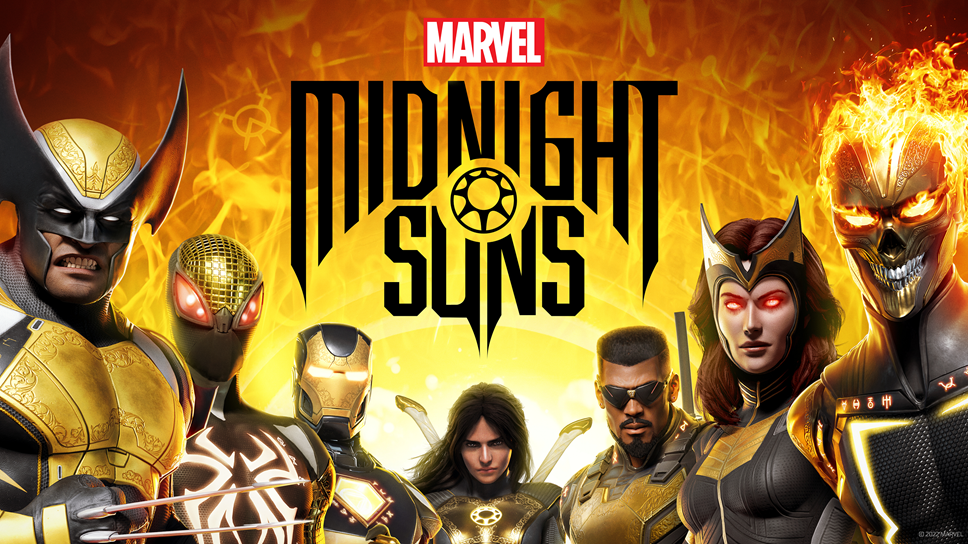 Marvel's Midnight Suns Available Today on Xbox One and PlayStation 4 with all DLC Now Available for Purchase and Play
Launching with special limited-time introductory price on PlayStation 4 for all PlayStation Plus subscribers and Xbox One; Blood Storm and all additional DLC now available across all platforms
2K and Marvel Entertainment announced Marvel's Midnight Suns is now available in digital format only on Xbox One and PS4, adding to existing available platforms in Windows PC via Steam and Epic Games Store, PlayStation 5 and Xbox Series X|S. The Nintendo Switch version is no longer being offered as part of updated plans. To celebrate today's launch, the Standard Edition for Marvel's Midnight Suns will be available at a special launch price of £29.99 / €34.99 on PS4 for all PlayStation Plus subscribers and Xbox One.
In addition, Blood Storm**, Marvel's Midnight Suns' fourth and final post-launch DLC featuring recruitable hero Storm, is now available worldwide on all platforms including Xbox One and PlayStation 4. In Blood Storm, Storm brings powerful wind- and lightning-based abilities that stun or knock back enemies and deal damage befitting the elemental forces at work. Included in Blood Storm:
New Recruitable Hero: Storm, a weather-wielding mutant with 10 unique Hero Abilities
New Story Missions: Fight a host of fresh enemy types across challenging new encounters, including a grand finale if all Season Pass missions are completed
New Abbey Upgrade: Enhanced T.H.R.E.A.T Room
3 Additional Hero Skins, 7 Abbey Outfits, and 2 Swimsuits for Storm
Storm is recruited by completing her first story mission "Hard Knock Life," which becomes playable after completing "The Best There Is" during Act One.
In combat, Storm is a well-rounded hero, capable of dealing high damage to single and multiple targets, and capable of controlling enemies through stun and knockback - requiring patience for her abilities to reach full power.
Storm's unique Abbey Research project Enhanced T.H.R.E.A.T. Room adds modifiers that allow for enemy difficulty adjustment in the T.H.R.E.A.T. Room, which affects stats and the amount of XP gained. Multiple heroes can also be brought in; upgrading her Research Project adds even more customization options that include adding encountered Villains!
Each DLC pack includes three new story missions for each of the DLC heroes. Players who purchase all four post-launch DLC or Marvel's Midnight Suns Season Pass, and complete all 12 DLC story missions will also unlock a secret bonus mission.
Marvel's Midnight Suns is rated PEGI 12. For more information on Marvel's Midnight Suns, visit www.midnightsuns.com and sign up for the 2K newsletter, become a fan on Facebook, subscribe on YouTube, follow on Twitter and Instagram, and join the conversation using the hashtag #MidnightSuns.
Firaxis Games is a 2K studio. 2K is a wholly owned publishing label of Take-Two Interactive Software, Inc. (NASDAQ: TTWO).
*Introductory Price based on 2K's SRP. Only available on Xbox One and PlayStation 4 to all PlayStation Plus subscribers. PlayStation 4 through 25 May, 2023. Xbox One Offer ends 10am UCT 25 May, 2023. Pricing and availability may vary by region. Terms apply.

**Blood Storm DLC pack available for individual purchase, requires base game. DLC pack also included with Marvel's Midnight Suns Season Pass which is included with the Legendary Edition and available to purchase separately.
Contact Information
UK Press Office